Thanks You,
Negotiations With Us:-
<

MS> Merciful Soul.

|DIE|Clan.

[DBZ] Clan

.
Vote
Wars Are Getting Start
Because,
Here We Are Warriors





Ratted 5/5
WrS For 25 Days..
Sun Mar 20, 2011 10:54 pm by Legend
Comments: 2
Ingame name: [WrS]-Keshav-G
Real name: Keshav Kant
age: 15
Country: India
Experience In Previous Rank And Our Clan: I join WrS 4 months ago and i'm promoted to G in 2 months i like this rank and if i ahve higher rank means higher experience I Like WrS clan becoz of some reasons of our leader and players
Why you wanna Promotion: If i have higher rank in our clan i can add people [ they believe on me] to our clan which will help full in clan wars etc and i can help other player of our clan if he wanna help
Give Us Something By Which We Can Give You Promotion:I want Promotion becoz :-
1. I am active in server as well as in furoms also
2. I dont abuse my powers on any other player or is it our clan member
3. I respect other players
4. I obey furom as well as chat rules
5. I dont tell any body bad words if i so angry
Proof: here proffhope u like my application





Last edited by keshav on Sat Mar 12, 2011 11:31 pm; edited 1 time in total
________________________________________________

keshav




Posts

: 94


Join date

: 2011-02-22


Age

: 22


Location

: India



Promoted To WrS Captain Of Sergeant...Congrats..

________________________________________________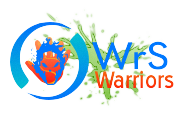 thank you so much




________________________________________________

keshav




Posts

: 94


Join date

: 2011-02-22


Age

: 22


Location

: India



---
Permissions in this forum:
You
cannot
reply to topics in this forum